About the International Red Cross and Red Crescent Museum :
The International Red-Cross and Red-Crescent Museum exists to promote understanding and dialogue around the past, present and future challenges of the Red Cross and Red Crescent Movement and broader humanitarian action.
At the Museum and online, in Switzerland and beyond, it encourages cultural participation and research through the production, sharing and co-construction of innovative experiences at the intersection of everyday life, art and humanitarian action.
It preserves, builds up and enhances a unique heritage.
By collaborating with its audiences and partners from a wide range of backgrounds and cultures, it stimulates social and cultural development of communities, and is committed to diversity and sustainability.
Why volunteer at the International Red Cross and Red Crescent Museum?
The International Red Cross and Red Crescent Museum aims to question humanitarian action by asking this simple question: how does humanitarian action affect us all, here and now?
The aim is to encourage artists, cultural partners and researchers to reflect on the issues, values and relevance of humanitarian action.
Volunteering at our museum is a way of exploring this issue, of passing on the work of the International Red Cross and Red Crescent Movement by meeting those involved in it  and sharing it with others. You will be able to gain professional experience by leading guided tours and participating in numerous initiatives  to make this museum a living place at the heart of the city of Geneva. 
Volunteering has a central place in the Red Cross and Red Crescent Movement by being one of the seven fundamental principles: unity, universality, impartiality, neutrality, humanity, independence and voluntary service.
Tasks offered to volunteers :
Supported by the Cultural Engagement Manager, the guide's mission is to provide a positive experience for the public and to facilitate the transmission the contents related to the visit and to the Museum, while encouraging dialogue and exchanges around the history, issues, values and current affairs of humanitarian action.
Guided tours of the permanent and temporary exhibition.
Contribute to the implementation of outreach activities : educational workshops, events, etc.
Assimilate relevant information relating to the Museum's cultural and educational orientations, activity programmes and collections.
Understand the event scenario and the target audience.
Welcome visitors and create a context conducive to activities, representing the Museum and conveying a positive image.
Ensure that visits run smoothly and that participants are safe.
Record visitors' comments with a view to improving the range of activities on offer.
Desired qualities
Energetic, sociable, curious, creative
Good interpersonal skills and ability to work as part of a team, team spirit
Ability to work independently
Sense of responsibility and organisation
French: fluent
English: fluent
Other languages a plus
Please send your application to
Annabel Bernardon - Head of Cultural Participation :
a.bernardon@redcrossmuseum.ch
Information sessions :
December 6, 2023 from noon to 1:30 p.m.
March 6, 2024 from noon to 1:30 pm
June 5, 2024, noon to 1:30 p.m.
Training courses :
January ; February ; April ; May ; June 2024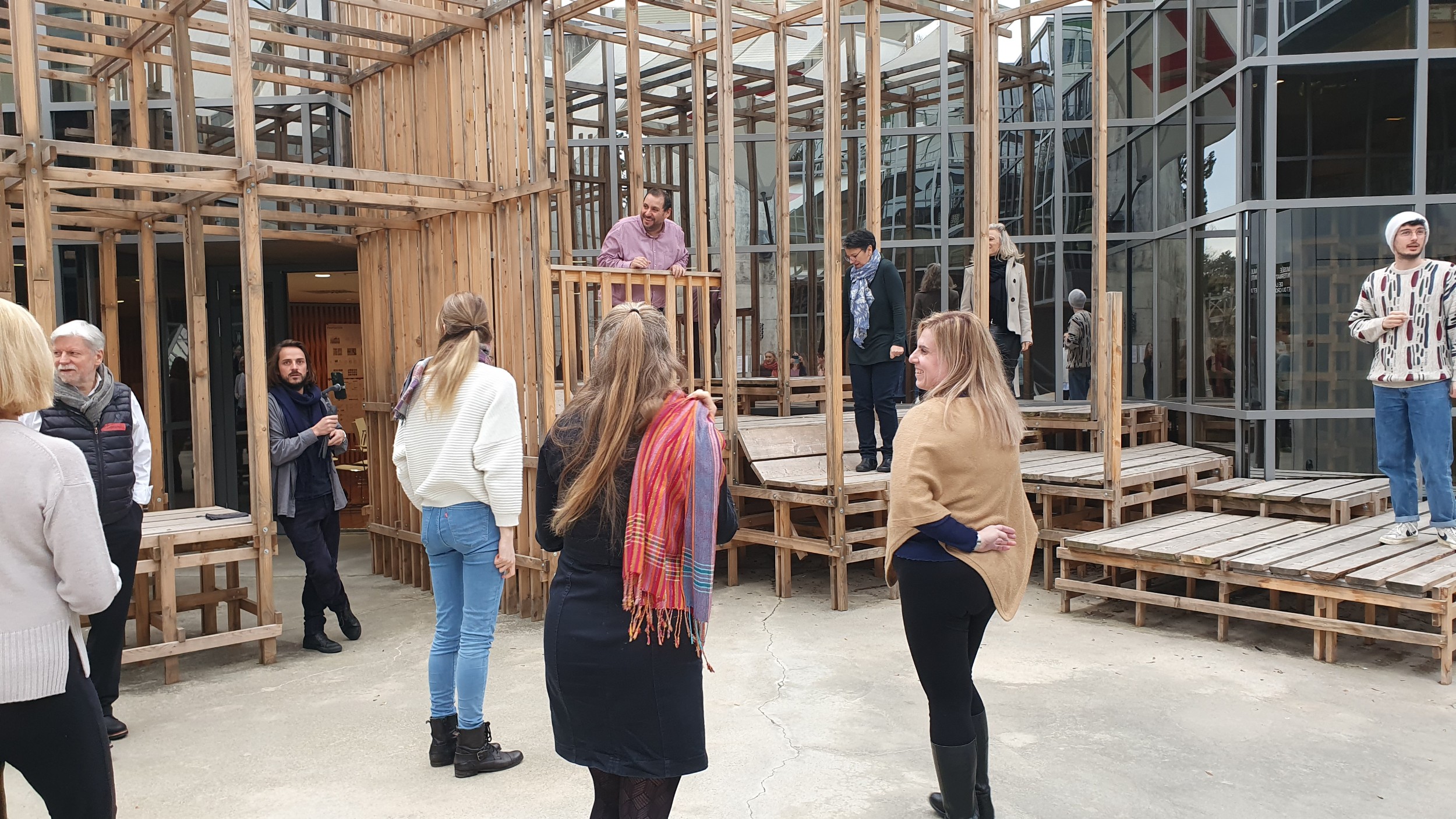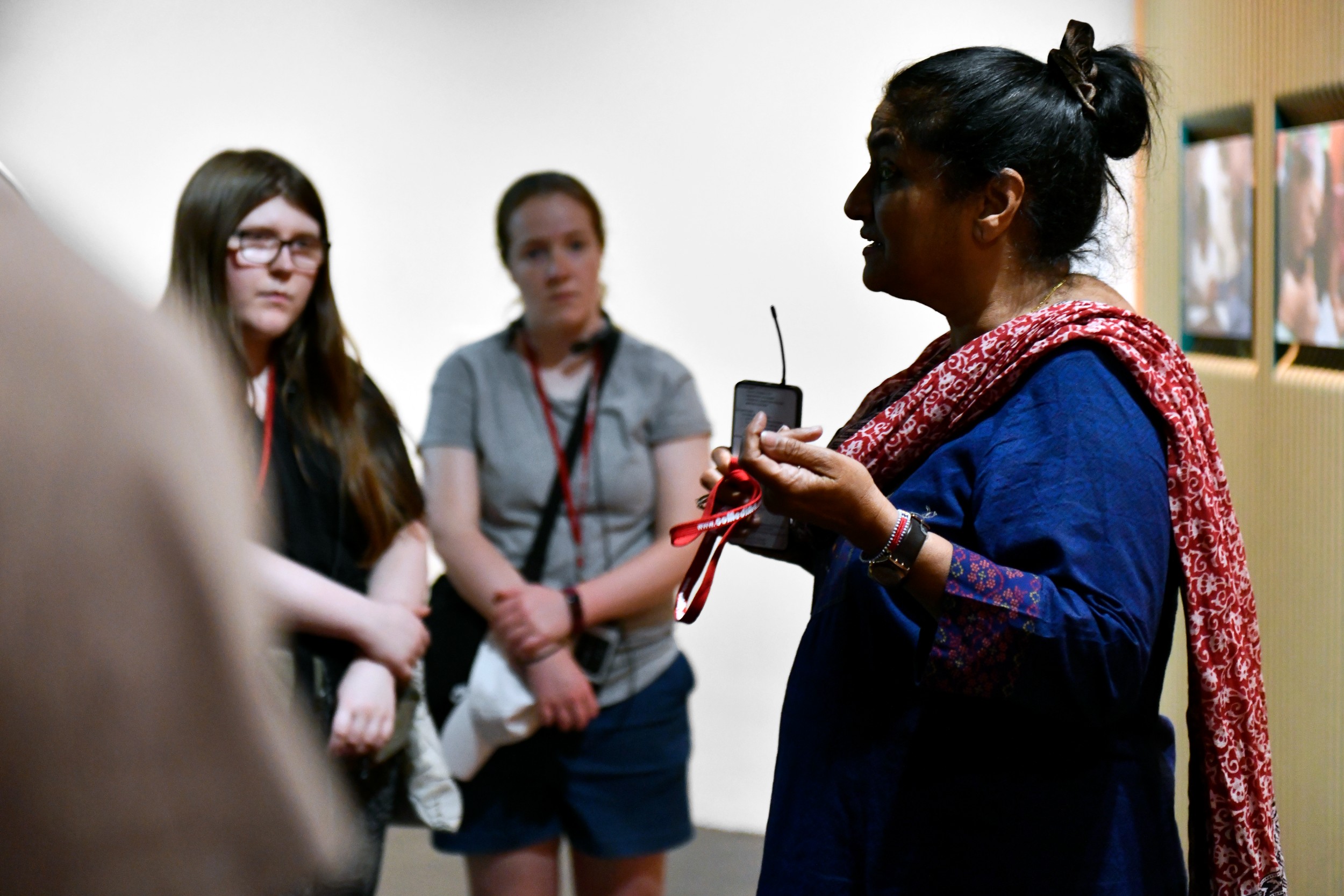 ---