Each year, the Federal Office of Culture (OFC) of Switzerland holds the "Most Beautiful Swiss Books" competition, which is intended to honour particularly successful achievements in book production and art. It highlights works that best express contemporary trends.
The book "STATE FICTION. The Gaze of the Swiss Neutral Mission in the Korean Demilitarized Zone", by Denise Bertschi, is among the 23 most beautiful Swiss books of the 2021 edition!
Take the time to (re)discover it in our current exhibition A FRAGILE BALANCE, or gift it ato yourself or a loved one, copies are available in our shop.
Congratulations Denise!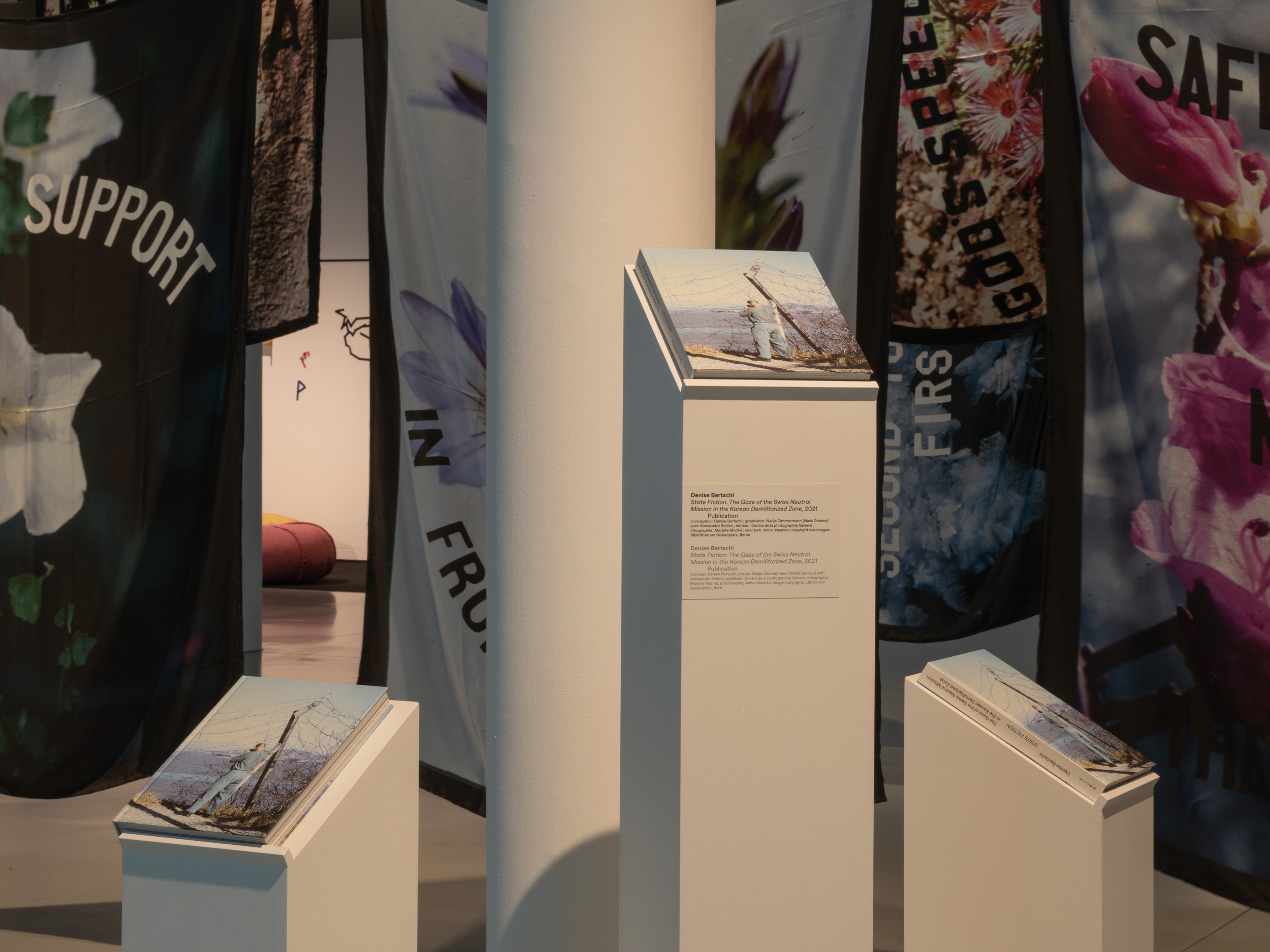 ---