The exhibition CONCERNED: 30 ARTISTS ON HUMANITARIAN ISSUES, at the Museum from 27 April to 26 September 2021, offered a different view of humanitarian action and challenged us to rethink our role as artists, aid workers or ordinary citizens. The artists presented had all competed for the Humanity Art Prize, set up in 2015 by HEAD - Geneva, the Geneva Red Cross and the International Committee of the Red Cross. 
This year, the Jury Prize was awarded to Sophia Farantatou for her film SEPTEMBER AMER. The film is a tribute to her childhood friend Zak Kostopoulos, a human rights activist and drag queen, who was killed in the middle of the day on a busy Athens street in September 2018. 
Déborah Bron and Camille Sevez won the Public Prize for their work REACTIVATING PLACES, which questions the role artists can have in transforming the rural world. 
The works of the six finalists selected for this 8th edition all bear witness, in their own way, to issues related, in one way or another, to humanitarian commitment and dignity.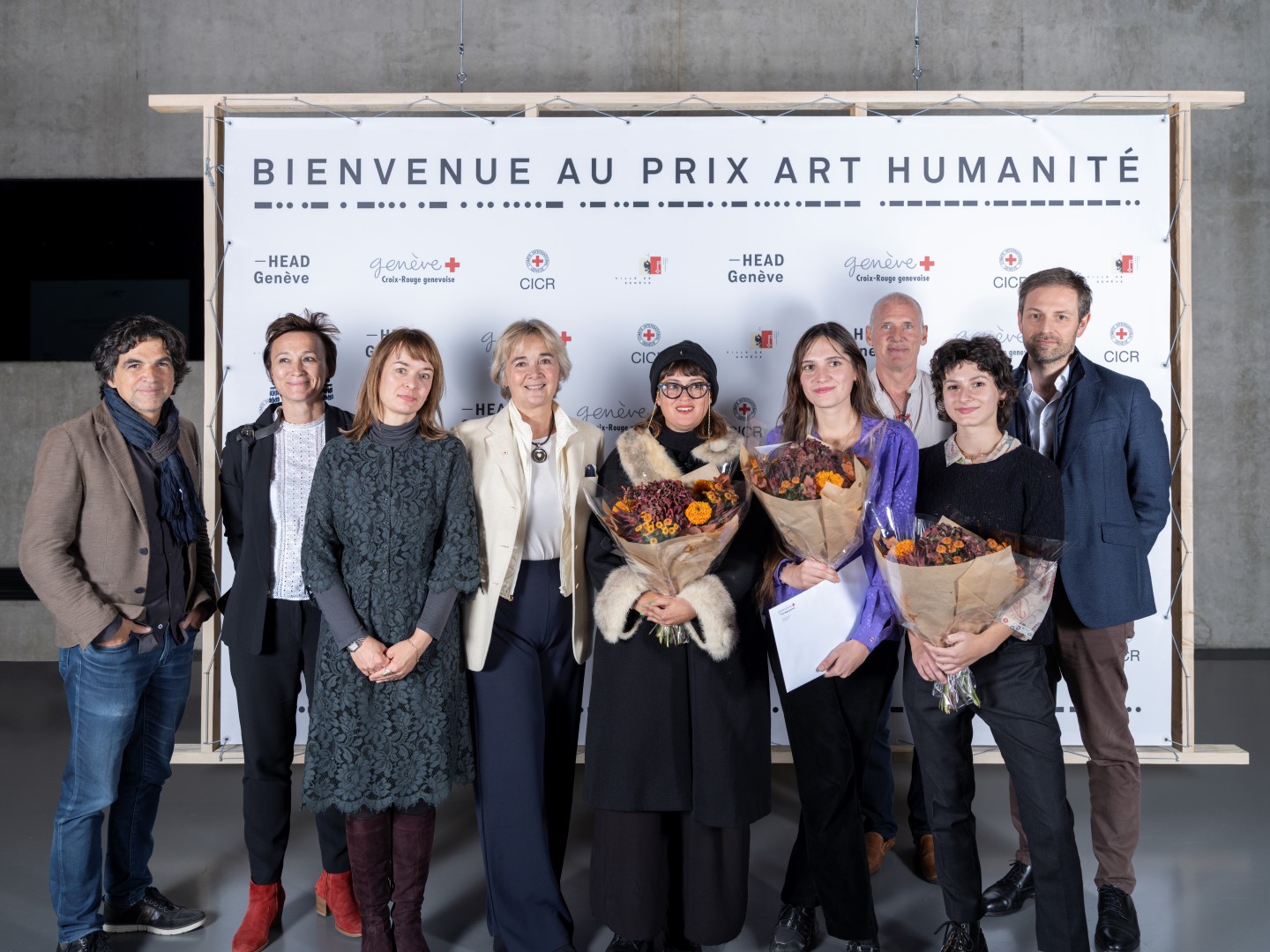 ---